"It is difficult to generalize founder traits based on different geographies, but there is something to be said about the urgency with which the Israeli founders deal with problems," explained Teddy Wardy, managing partner at Insight Partners. "They usually move very quickly to iterate and get a solution in the market. The 'done better than perfect' attitude often helps these founders and startups get the lead early in a new category."
Insight Partners is a New York-based venture capital and private equity firm with approximately $100 billion in assets under management. Founded in New York in 1995, the company works with American and Israeli founders and helps them expand their businesses.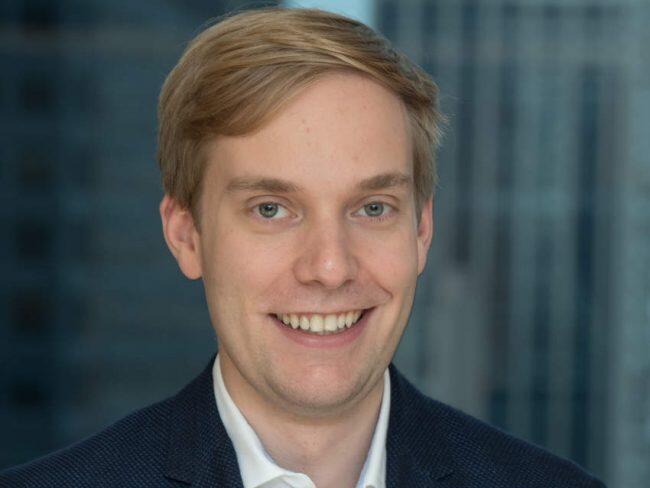 Wardi joined CTech as part of the IL Tech in NY Series to discuss what Israelis might learn if they chose to do business in the US
Name and type of organization: Insight Partners, a venture capital firm and a private equity firm.
Key areas of investment: Insight's bread and butter is software. Insight discovers and invests in the best ScaleUps – companies that are coming out of startup mode and need market expertise and capital to support growth. Our myopic focus on software and online business helps us win across all areas, supporting horizontal and vertical leaders to help them expand internationally, capture market share, and expand through successful growth stages.
Names of Directors/Managing Partners: 35 managing directors and 11 directors.
Other Partners and/or Supporters: Insight is backed by some of the world's largest and most sophisticated institutions and investors.
Year of incorporation/beginning of New York operations: Insight was founded in 1996 in New York City.
What types of Israeli startups/entrepreneurs are you interested in?
As a company, we invest very extensively in software from the early stage through to acquisition. Personally, I focus on B2B programs across the stack, with a bias towards the early growth aspect. Israel is known for its cybersecurity, but we are seeing increasing amounts of software startups in other categories from developer tools to vertical applications.
Why invest in an Israeli company in New York? What are the advantages enjoyed by such companies? How is the New York market different from the Israeli market?
Insight was one of the first global investors to notice the Israeli market, and therefore, we have a long history of investing in Israeli companies. This goes back to success stories like Wix, as well as newer ones including SentinelOne and Monday. Israeli software companies tend to open their US operations very early in their life cycle. We find that Israel is already producing world-class corporate teams that move quickly, employ excellent talent, and build companies in this category. The density of tech talent in Israel is almost unmatched by any other startup hub in the world, including New York.
How are Israeli entrepreneurs/startups different from their local counterparts?
It is difficult to generalize the traits of the founder based on different geographical regions, but there is something to be said about the urgency with which the Israeli founders deal with the problems. They usually move very quickly to iterate and get a solution in the market. A "better than perfect" attitude often helps these founders and startups gain an early lead in a new category.
Two suggestions to Israeli businessmen about what to do in New York:
My first suggestion is to take advantage of New York's entrepreneurial networks outside of only other Israeli founders. There is a tremendous amount of activity nowadays in the New York City ecosystem with companies in a variety of sectors. The diversity of founders and companies is not available to the same extent in Israel, so it is smart to take advantage of it.
Second, I suggest researching research incentive programs in the area such as START-UP NY and exploring relationships with many local colleges and universities.
Two suggestions for Israeli businessmen about what not to do in New York:
Don't rush to hire senior employees without putting in the right amount of diligence and making sure they're the right fit. The success rate of initial appointments of CEOs in the United States for Israeli companies entering the market is unusually low.
In recent years, I've seen more Israeli founders try to start their US operation part-time, which can be a challenge. I firmly believe that one of the founders must completely relocate here to ensure success.
On a scale of 1 to 10, how has the Covid pandemic impacted your business?
I would say 7. The COVID pandemic has caused a lot of distortion in the markets, driving demand forward in some categories while slowing adoption in others. I think the most lasting effect is the growing proliferation of remote and highly mixed companies. This has been a positive for many companies in terms of their ability to find experienced talent. On the other hand, it has caused challenges for many in adapting their ways of working.
Examples of 2-3 most successful investments:
Watchman – We led the SentinelOne D Series in mid-2019. Since then it has been a massive growth story disrupting the current peripheral security industry and beyond into the future of 'XDR'. For me personally, it has been one of the most rewarding experiences being able to work with the amazing team. We also led their Series E on the path to an initial public offering that took place in mid-2021.
Papaya Global – We partnered with Papaya Global on their Series A in late 2019. It's been an exciting journey as the team is led by inspirational CEO/Founder Eynat Guez, who has turned Global Payroll into a streamlined presentation. We also followed up on our investment in Papaya Global where they led their Series D valuation of over $3 billion.
Wiz – We co-led Wiz' Series A during the peak of COVID in 2020. The highly experienced team behind Wiz had already created something troubling in cybersecurity with their previous company, and they were intent on doing it again. Wiz has been one of the fastest growing cybersecurity products we've ever seen, and the team is just getting started. Late last year, we also co-led Wiz' Series C as the company was valued at $6 billion.
.